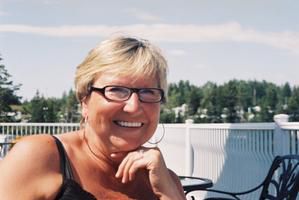 '' MY WAY ''
During everyone life time, they meet and become friends with many people. Meeting Sandra Septier, from France was not only interesting for me, but with in one week, I could see Sandra + I had a lot in common.




Even though Sandra is less than half my age, I feel we had a lot of fun together: traveling, attending concerts (mostly country music) theatre plays ( Victoria) , Nascar races in U.S.A and most recently Elvis-impersonator – Thane Dunn from New Brunswick.
It has been over two years now working with Sandra at Sunbury Dental Lab. I can truly say she is the best co-worker anyone could work with. Now, this spring (may) , she is planning on leaving Oromocto, New Brunswick and travel across Canada on her bike.
Do I think she is crazy???? No - no . I am glad she waited a bit longer and did some planning. Also, I am happy she is going to travel across this beautiful country (my home country ) – Canada , and enjoy different places I have seen. I have done many things in my younger years and probably to day that some people thought were crazy. Well, today, they are things I never regretted doing and they made my life complete. I enjoyed what I liked and always did what I wanted. Never changed my dreams become people didn't agree with me. Sandra, you can do this and enjoy every place and dream you complete.
I will miss you and will think of you often, following along with you on the computer. I love you like a daughter, wishing you all the best in your travel. Take care, by eating right and proper rest for this very long difficult task ahead of you. If it gets too much, remember you have your whole life ahead of you, age doesn't matter.
Always remember dreams can come true. One of your dreams when you first came to Canada was to see a famous singer in France and Canada. A handsome guy called Roch Voisine, you found out not only was he Canadian, but born in New Brunswick.
I couldn't think of better way for us to enjoy one more concert ; so Sandra, we are going to see Roch Voisine – February 21- Capitol theatre, Moncton, NB. Hope you enjoy!
You will always have a place in my heart. Friend and Canadian mom always…
Grace LIVINGSTON- 58 years old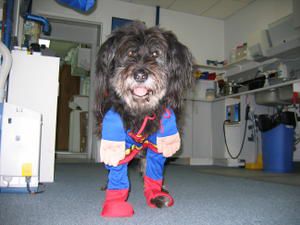 Best dog in the whole world - WILLY – 12 years old
Love you and God Bless…